How to Log in / Can't Log in
How to Log In
To log into your learners insurance account, click one of the 2 following links corresponding to your product. If you're not sure which learners product you have, click here for an explanation which will help you understand which product you hold.
Short Term Learners Insurance – Log in here
Annual Learners Insurance – Log in here
To log in, simply enter the required information (username and password)

Can't Log In?
Forgotten Username
If you have forgotten your username, you will need to request a username reminder. To request a reminder email, you'll need the following:
Policy Reference
Surname
Email Address
Date of Birth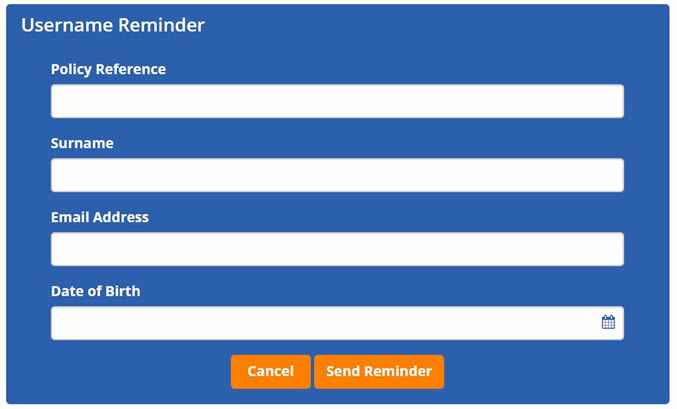 Where to Find Your Policy Reference
You will find your policy reference number within your Certificate of Motor Insurance and your Insurance Schedule.
Forgotten Password
If you know your username but have forgotten your password, you will need to reset it. to reset your password, you'll need to know your username. Simply click the forgot password link on the login screen and enter your username.
You will be emailed a link where you can reset your password.