Here we have provided a how-to guide on how to use our Collingwood Instructors website, simplified for you.
Logging Into Your Account
To gain 24/7 access to "Your Referrals" please log in to www.collingwoodinstructors.co.uk with your username and password, by pressing the login button circled below.

The next screen will show the log in screen which will ask for your username and password that you created when joining the scheme. If you have forgotten any information there is a username reminder and password reset option.
Once you have access to this page you can see your information making sure you have filled in your address, email, website (if appropriate) and most importantly your Bank details, as we cannot make referral payments to you with incomplete bank details.

It will also show information under "Your Choices" section, which can be used to receive updates and communications on how the scheme benefits you. Opt in to stay up to date with future changes to the scheme and to receive our monthly newsletter.

It also has an option for our 'find an instructor' tool which when opted in, automatically loads your contact information onto the tool, located on our learner driver website to help new learner drivers find an instructor in their postcode area. It's a good way to get additional enquiries and bookings.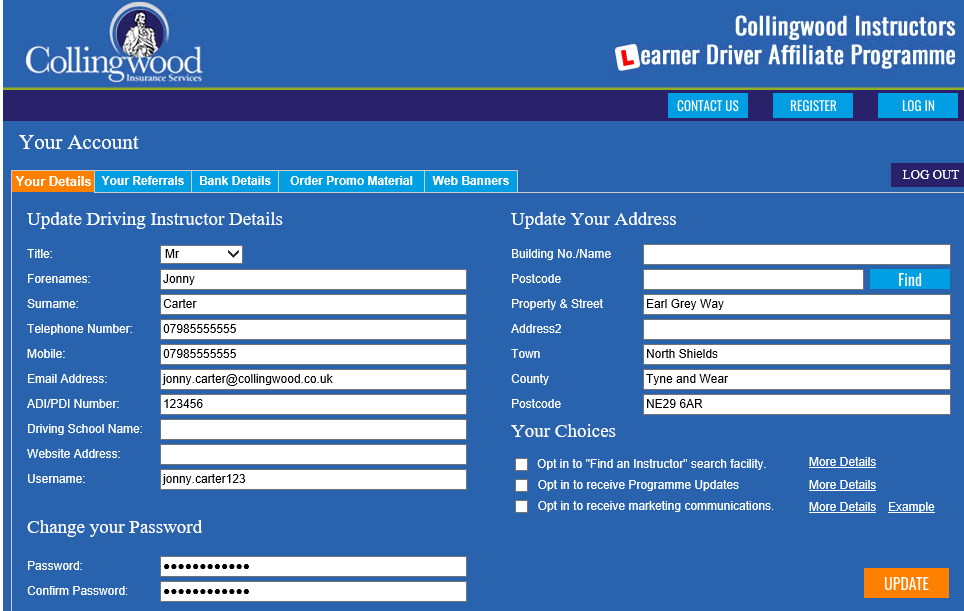 Bank Details
To view/confirm your current bank details, click the button circled below.

·         On this screen you will see information showing the name of bank account holder and their information but also has an option to update bank details if anything changes in the future.

·         If you joined the scheme but have not yet added your bank details, you should do so to enable us to pay your referral fees.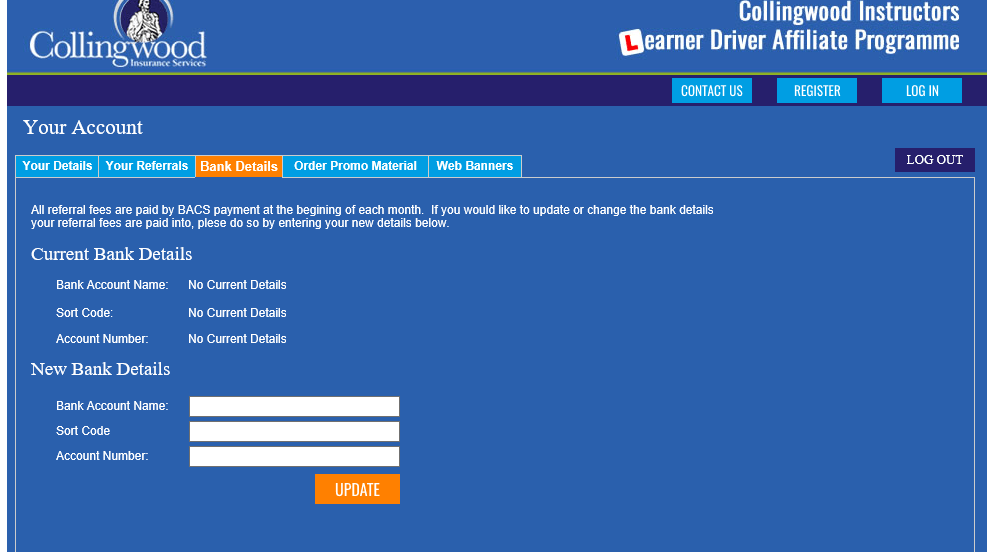 The 3 options are:

Referral cards: which are a folded business card allowing you to include your ADI number to hand to your pupils, showing information of the scheme and discounts available?

Appointment cards: holds the same info as the referral cards but inside also has a table for making a note of appointments to keep a schedule.

Essential guide: this is a leaflet giving parents a full guide and hints and tips for supporting a learner driver.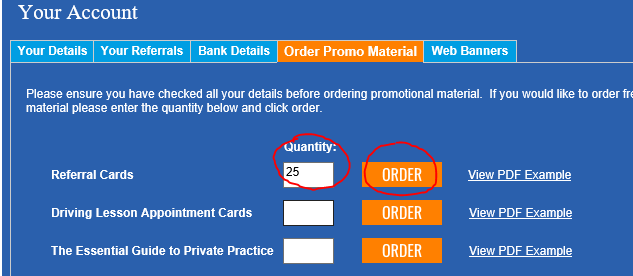 How to Download Our Web Banners
Select the circled option below to access the web banners tool.
This screen will then come up allowing you to include banners directly to your website, copy the circled information and send to your own web designer to include on your website.

By doing this your pupils can click on the link via your website which will direct them to get a quote from Collingwood insurance and automatically include your referral code (ADI number).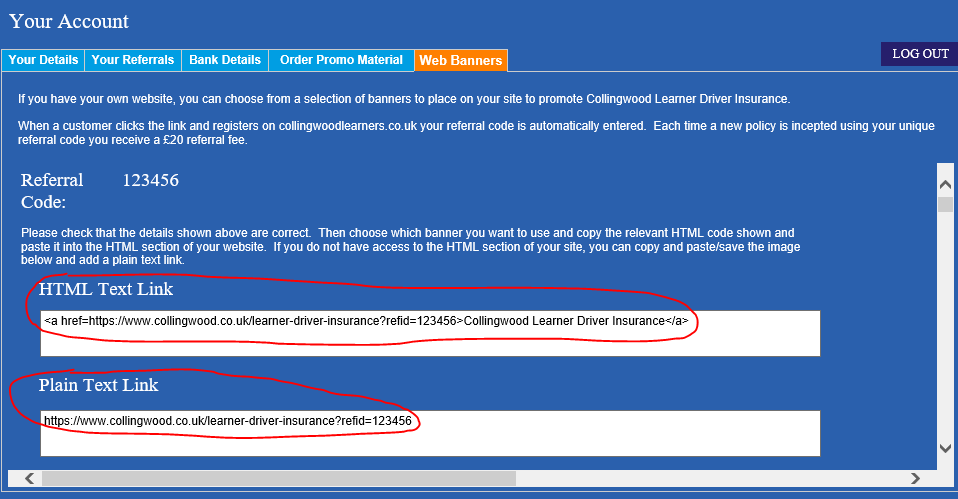 As shown below is an example of what the link would look like.