Van Insurance
We are no longer providing Van Insurance cover. Existing policy holders can log in below
Get Your Van Insured with Collingwood
As a van driver you need to insure your vehicle in order to ensure you can keep working. Van insurance is different to car insurance, particularly for businesses.
You need to select the right type of cover depending on your needs, depending how frequently you use your vehicle.

Van Insurance With Benefits
UK Based Call Centre
All of our advisers are based in the UK
Cover For Your Tools
Additional cover for tools can be added (additional premium applies)
Choose How You Pay
Monthly and annual payment options
Accidental Death Cover
Free accidental death and personal accident cover
Made for Van Drivers
Our insurance is specifically for van drivers
Business Use Cover
Business use available subject to additional premium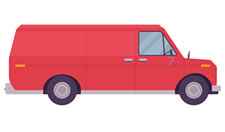 Carriage of Own Goods
Insures a van, the driver and the contents of the van in the event of an accident.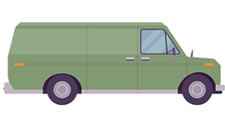 Social Only
For non commercial and hobby use only
Benefits of Our Van Insurance
• Optional Breakdown Cover through the AA
• Approved Repair Network
• Repairers' work guaranteed for three years, free car cleaning service
• Courtesy Car
• Windscreen cover included. Terms and conditions apply
• Optional tools cover, from £1000-£5000 worth of tools covered. Additional premium applies
• Free protection offered to customers with 1 year or more subject to eligibility criteria
• Instant Online Documents
• Buy your insurance online and have your documents available instantly
• Up to 4 additional drivers subject to eligibility criteria, additional premium may apply
• Third party property damage up to £10 million