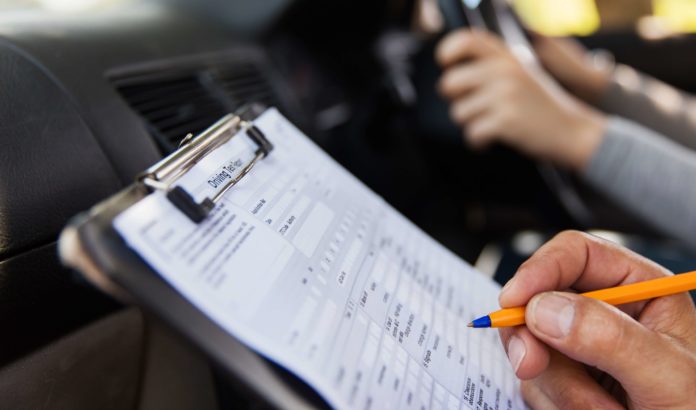 Last Updated on April 14, 2022
Location, location, location is the mantra commonly applied to the housing market, but is it relevant to driving tests too? Here at Collingwood, we know a thing or two about learner drivers, and we were curious to know how your choice of test centre can affect your chances of success. With that in mind, we decided to look at DVLA data to find the best place in the country to book your test. To give a hint, it might be time to head north of the border!
Rural Scotland is the place to be
The data suggests that learner drivers should be looking to the quieter areas of Scotland, as all ten of the test centres with the highest pass rates are based in rural areas of the UK's most northerly region.
Ballater is the test centre with the highest pass rate (83.3%), with more than eight of every ten drivers passing their test on average. All of the top ten test centres have a pass rate above 75%, meaning that the odds are in your favour if you opt for the rolling hills of the Scottish Highlands.
| | |
| --- | --- |
| Test Centre | Total Pass Rate (%) |
| 1. Ballater | 83.3 |
| 2. Rothesay | 81.0 |
| 3. Inveraray | 80.0 |
| 4. Kyle of Lochalsh | 79.3 |
| 5. Starnraer | 78.4 |
| 6. Lerwick | 77.7 |
| 7. Fraserburgh | 77.6 |
| 8. Peebles | 76.3 |
| 9. Isle of Skye (Portree) | 76.0 |
| 10. Peterhead | 76.0 |
Top Ten DVLA Test Centres – Highest Pass Rate
The test centre you choose appears to play a big part in pass rates, as the bottom ten test centres in our 'pass rates' list are reporting a dramatically lower success rate in comparison. A number of urban areas appear in the bottom ten, including four test centres from the capital city London.
Drivers from Erith in South-East London would be advised to make sure they have learner insurance sorted, as the test centre there boasts the dubious honour of holding the lowest pass rate in the entire country, a measly 29.1%. That means that seven out of every ten people that book their test in Erith leave disappointed – not a stat that sparks confidence ahead of the big day!
| | |
| --- | --- |
| Test Centre | Total Pass Rate (%) |
| 1. Erith (London) | 29.1% |
| 2. Carlisle LGV | 31.0% |
| 3. Belvedere (London) | 31.3% |
| 4. Speke (Liverpool) | 34.7% |
| 5. Croydon (London) | 37.3% |
| 6. Birmingham (Kingstanding) | 38.0% |
| 7. Yeading (London) | 38.2% |
| 8. Birmingham (South Yardley) | 38.2% |
| 9. Bristol (Jubilee House) | 38.3% |
| 10. Birmingham (Sutton Coldfield | 38.6% |
Bottom Ten DVLA Test Centres – Lowest Pass Rate (%)
We also surveyed over 350 university students on their driving test plans, looking to learn more about how the delays associated with the pandemic had affected young people and their plans to drive. We found that half of those surveyed (49%) said that they planned to take their test in 2022, demonstrating that young people are still keen to earn their pink licence, even in the face of tricky circumstances.
Delays are making an impact though, with one in ten young people surveyed saying that they would only take their test in 2022 if wait times shortened, with the DVLA still dealing with a backlog that started during the early stages of the pandemic.
Interestingly, one in 25 young people (4%) said that they never plan to take their test, preferring to rely on public transport and walking. A further one in 25 (4%) said that they would not take their test in 2022 and will wait for a considerable period of time before booking in a test date.
Why should I get learner driver insurance?
Learner driver insurance helps you get extra driving practice in your own car, or in a friend or family member's car, completely legally, without risking their No Claims Bonus.

Collingwood offers competitive learner driver insurance for UK provisional licence drivers, available from 28 days up to 12 months. Choose your level of cover below, receive your quote in minutes, then get behind the wheel and start driving!
Read more about learner driver insurance here