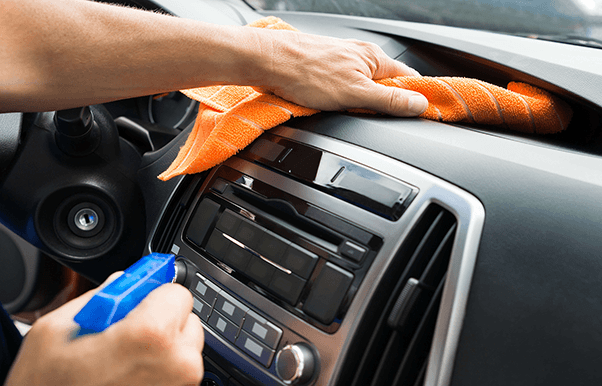 The new normal is here, and Coronavirus has meant we all need to make changes to our everyday lives. Today, and more important than ever, is car cleanliness and personal hygiene.

In this article we'll look at what you can do as driver, or passenger, to stay as safe as possible.
Government Coronavirus Advice: Hands, Face, Space
The most recent government guidelines tell us to start with our hands, so let's jump in there. We recommend keeping two hand sanitizers in your car, one for regular use and a spare for when you run out. If you have passengers, you may want to have a third one to keep in the back! Sanitizing your hands throughout the day can reduce the risk of catching or passing on the virus.
Our Hands Are Clean, Now Let's Talk Face Masks
Evidence shows that wearing a mask in an enclosed space can help reduce the spread of the virus. If you're travelling solo there is of course no need to wear a mask, after all, you're alone in your car. It is also best to keep a spare face mask in your car, in case of emergencies or an unexpected passenger comes along.
How Can You Keep Your Space in a Car?
Reduce the number of people you allow in your vehicle. Some taxi drivers no longer allow passengers in front seats for example. By doing this they reduce the number of people in their vehicle and ensure social distancing. Some families do not have this option of course. But, the goal should be to travel to a destination with as few people possible. Look at your situation and decide whether everyone needs to be in the vehicle.
What Extra Steps Can You Take to Keep Your Vehicle Clean?
Sanitation Wipes on Touchpoints
Now your hands are clean, your wearing a face covering and keeping your space, what else can you do?
First of all, let's make sure that car is squeaky clean. In an ideal world, we would all have our cars deep cleaned for us daily. In reality, few of us have the time or the funds to do this. We recommend having sanitation wipes that you can keep in your car for every journey. You do not have to wipe down your entire vehicle, but touchpoints should remain clean. Touchpoints include your car keys and door handles. Also, your gearstick, driving wheel, indicator sticks, radio, satnav and the handbrake. Of course, these can vary depending on your car type. So to sum up, wipe down all the areas you have touched in the interior, or on the exterior, with sanitation wipes.
Considering Ventilation in Your Vehicle
Ventilation can be something people forget when trying to reduce exposure to Coronavirus. After all, why would you open your car windows when you're trying to keep the virus out? The ECDC (European Centre for Disease and Control) reported "Poor ventilation in confined indoor spaces is associated with increased transmission of respiratory infections". The report concluded that "It is possible for COVID-19 aerosols (small droplets and droplet nuclei) to spread through HVAC (Heating, Ventilation and Air Con) systems within a building or vehicle and stand-alone air-conditioning units if air is recirculated". So if you have passengers in your vehicle it may well be best to keep those windows open and the air con off.
Giving Your Vehicle a Deep Clean
Deep cleaning your car is of course not a daily task. But giving your car a deep clean once a week, or every other week should be something you consider. Also, remember to sanitize those touchpoints every day.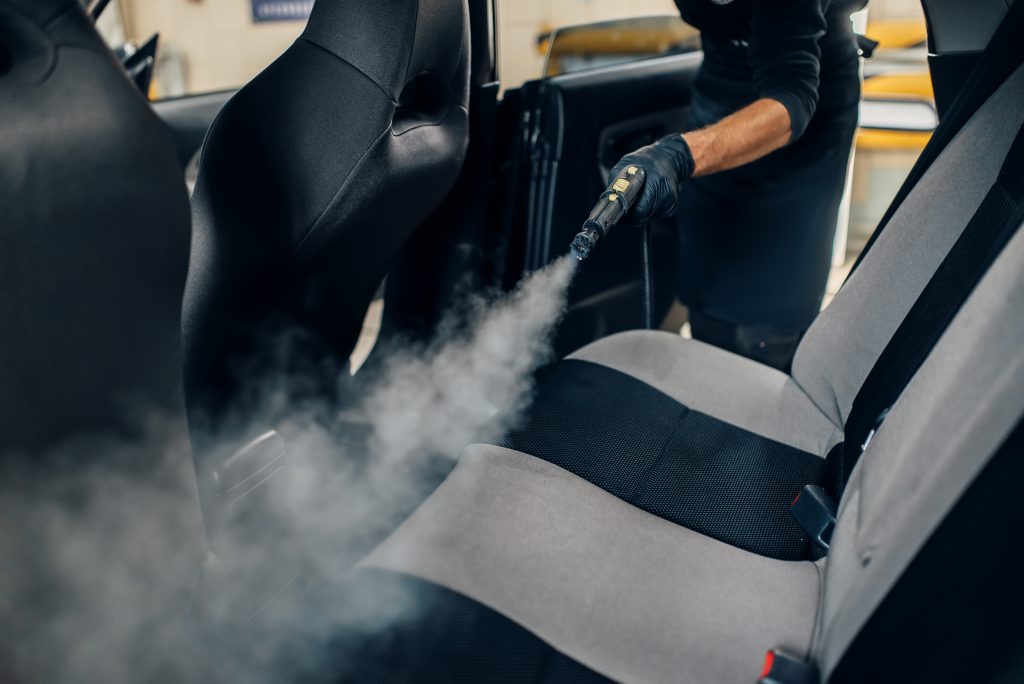 We hope you found our article and cleanliness tips useful! Of course it is important to remember that rules and guidance are forever changing. It's important to keep yourself up to date on the latest Coronavirus guidance. Follow this link to see the latest government advice https://www.gov.uk/coronavirus.