Learning to Drive – A Parent's Guide
We understand that the thought of your teenager learning how to drive can often be a scary one.
So, we have put together this guide to help you both understand everything from applying for a provisional licence, to finding a suitable driving instructor, purchasing provisional insurance and getting a learner driver ready to take their practical driving test.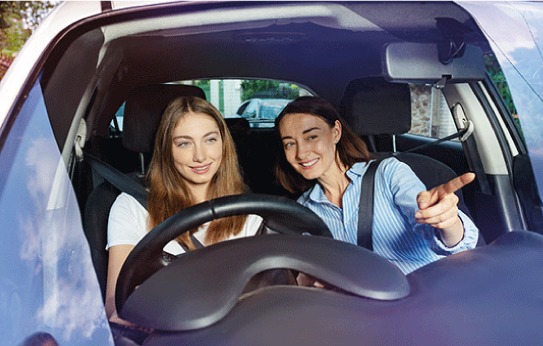 How does a learner driver apply for a provisional driving licence?
Before your son or daughter can begin learning to drive, or take a driving theory test, they must apply for a provisional driving licence. To apply, the applicant must:
Be at least 15 years and 9 months old
Be able to read a number plate from 20 metres away
Learner drivers can apply online for a provisional driving licence via the DVLA website. It costs £34, which can be paid via MasterCard, Visa, Electron or Delta debit or credit card.
When applying for a provisional driving licence the applicant will be asked to provide:
An identity document – you can check what identity documents are acceptable on the gov.uk website
Addresses where the applicant lived for the last 3 years
The applicants National Insurance number
The provisional driving licence should take around 1 week to arrive when applying online. It may take longer for a licence to arrive if additional checks need to be carried out by the DVLA.
In addition to the information above we have also put together the Ultimate Provisional Licence Guide over on our blog, In The Driver's Seat.
How does a learner driver apply for a driving theory test?
Before your son or daughter decides to book a driving theory test, they must have a provisional driving licence. Any learner can take a driving theory test from the age of 17 onwards. There are two parts to the theory test:
Multiple choice questions, based on three books:
Hazard perception – a series of video related questions about spotting hazards on the road
You book and take both parts as a single test. In order to pass the theory test, you must pass both parts.
How can you help your learner driver prepare for their driving theory test?
We recommend using books, including those in the links above, along with driving test apps to and taking practice tests to revise for the theory test.
There are many driving test practice apps available, however we recommend Driving Test Success and RoadHow as two fantastic apps to get started.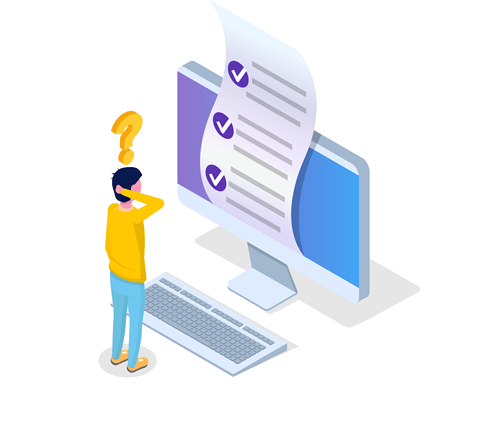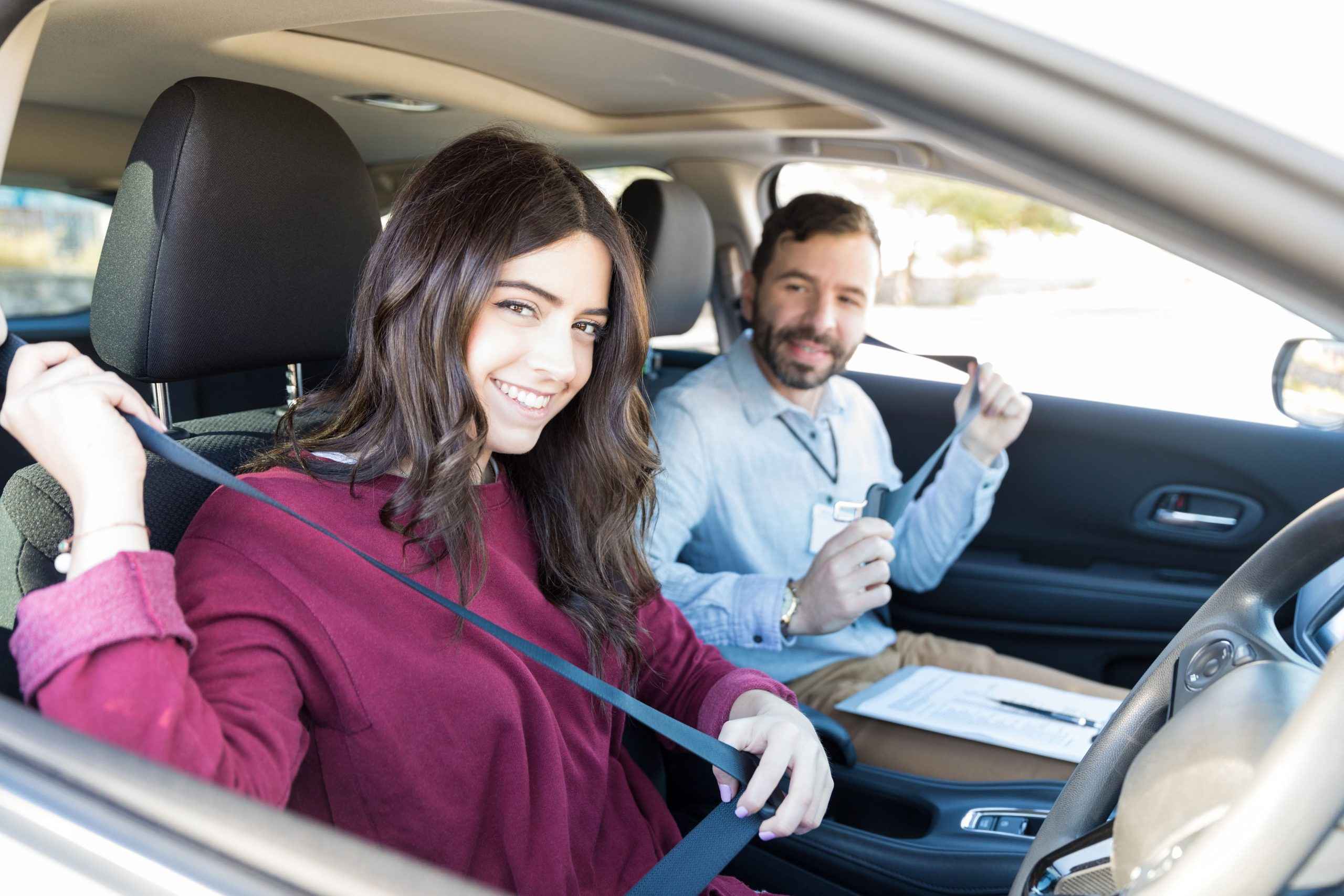 How can you help your son or daughter find a suitable driving instructor?
For a learner driver, choosing a suitable instructor is of course one of the most important parts of the learning to drive journey. A driving instructor is responsible for not only teaching your child how to drive, but also their safety and legality.
At Collingwood, we recommend researching local driving instructors, meeting them in person where possible and asking them a range of questions regarding their experience and pass rates.
Once your son or daughter begins learning how to drive it's also a good idea to speak to the instructor to find out what your child is working on. This will help with your efforts and give you areas of focus when they practice with you.
Our Find a Driving Instructor tool will help to do some of the hard work for you. Simply enter your postcode and radius and we'll return a list of ADI approved instructors against your search criteria.
As a parent, how can you help your learner driver get extra driving practice?
Before you start
Helping a learner driver get extra hours of driving practice will not only improve their confidence, it can help them get ready for their driving test sooner.
There are however a number of considerations before your son or daughter can begin learning in yours, or their own car.
In order to supervise a learner driver, you must:
Be at least 21 years old
Have held a full UK or EU driving licence for a minimum of 3 years
Be qualified to drive the type of vehicle the learner is driving (e.g. you must hold a manual car licence if the learner is driving a manual car)
You must sit in the front passenger seat of the car the learner is practicing in
Further to the above points, the car the learner driver is practicing in must:
Be taxed. You can check the tax status on the government website
Have a valid MOT, you can also check the MOT status on the government website
Have valid insurance
Display L plates, or D plates in Wales, on both the front and rear of the vehicle
At Collingwood, we offer competitively priced learner driver insurance. Before getting a quote you should consider if you would like a short term or annual policy.
If you insure a learner driver to drive your car, your own No Claims Bonus will be protected whilst your child is behind the wheel of your vehicle.
Alternatively, a learner driver could learn to drive in their own car. If the learner driver is insuring their own car, they will have the opportunity to earn an accelerated No Claims Bonus.
Planning your driving practice is essential
Helping your son or daughter learn to drive can be a time consuming, but rewarding, job. Before you begin it's best to work out a schedule that works for both you and your learner driver.
When planning a schedule you should also consider the time of day that your son or daughter will practice driving. It's generally best practice to take your learner driver out in daylight when the road conditions are good and the roads aren't too busy.
Planning a route and discussing the skills they will be working on in advance will also help you get the most of the time spent practicing with your learner driver.
Remaining positive and patient
It can become easy to hone in on what your son or daughter did wrong when they are learning to drive with you. However, remaining upbeat and focusing on what the learner driver did well, will inevitably boost their confidence.
Remaining patient with your child as they learn how to drive will also keep the car a stress free environment. Keeping your driving practice time short and sweet and on familiar roads will also help to keep driving practice stress free.
Keeping a record of your learner driver's progress
The DVSA (Driver Vehicle Standards Agency) have created a simple to use and handy form to record your son or daughter's progress throughout their private practice with you. The form is a fantastic tool to use and can be shown to their driving instructor to demonstrate their progress. It includes practicing driving:
In the dark
On different types of roads, like country roads or dual carriageways
In different weather conditions
Reviewing the form with your learner driver before and after their driving lessons with a driving instructor can also help with their focus and identify areas where they could potentially improve.
How does a learner driver apply for a practical driving test?
So, your learner driver is finally confident enough behind the wheel to take their practical driving test? You'll be glad to know that learner drivers can book a driving test via a relatively simple process on the DVSA website.
Can you take a driving test in your own car?
Yes, you can take a driving test in your own car instead of a driving instructor's car, providing your car meets a certain set of rules as described below.
Your car must:
Be taxed
Be insured for a driving test (both Collingwood Annual and Short Term learner driver policies will cover a learner driver for taking a test in their own car)
Be roadworthy and have a current MOT (if it's over 3 years old)
Have no warning lights showing e.g. an airbag warning light
Have no tyre damage and the legal tread depth on each tyre – you cannot have a space saver tyre fitted
Be smoke free – this means you cannot smoke in it just before or during the test
Be able to reach at least 62mph and have an mph speedometer
Have 4 wheels and a maximum authorised mass (MAM) of no more than 3,500kg (you'll find this information in the vehicle handbook)
Things that must be fitted to the car
The car must have:
An extra interior rear-view mirror for the examiner
L Plates (or D Plates in Wales) on the front and rear
A passenger seatbelt for the examiner and a proper passenger head restraint
What happens after the driving test?
Hopefully it's celebrations for the learner driver on the day of the driving test after they're awarded a pass. It is important to remember, that a Collingwood learner driver insurance policy must be cancelled as soon as your son or daughter pass their driving test as learner driver insurance does not cover full licence holders. Also, if a driving test is passed in their own car, they cannot legally drive that car home.
At Collingwood, we offer competitively priced new driver insurance once your son or daughter pass their test – a simple, stress free approach to cover that makes sure they're driving safely and legally.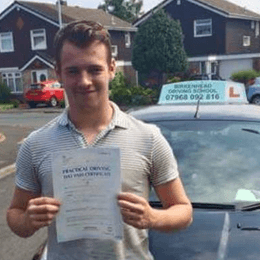 If the worst happens and your son or daughter don't pass their practical driving test first time, don't worry. The DVSA website report that the pass rate between April and June 2023 was 50.2%. Following a failed driving test, the worst thing a learner driver can do is put off getting back into the car. Try not to leave it more than a few days before taking another driving lesson or practicing driving once more.
Learner drivers need to wait a minimum of 10 days before they can book another driving test, this could be the perfect amount of time to practice those maneuvers that were a struggle on the previous attempt.