Short Term Learner Driver Insurance
With cover available from 28 days and the ability to top up from just 7 days, you only need to pay for what you need.

Get a Quote

Or log in here

Following the government's latest advice with regards to protecting against Coronavirus, we wanted to assure you we are still open for business for our existing and future customers, however, all our teams are now working from home.

Existing customers can still access their policy online, but if you do need to contact us our friendly agents are responding to LiveChats and email and are working extremely hard to get back to all of our customers. All our contact details are here

If due to the impact of Covid-19 you are now experiencing financial difficulties, please contact us via our LiveChat facility or email at FinanceTeam@collingwood.co.uk as soon as possible to discuss your options as we have a number of measures in place to assist our customers.
Short Term Learner Driver Insurance That's Right For You
With Collingwood's short-term learner driver insurance, you can insure your own car against damage or theft while learning to drive. If you don't have your own car, we also cover you to drive someone else's car with no risk to their no-claims discount.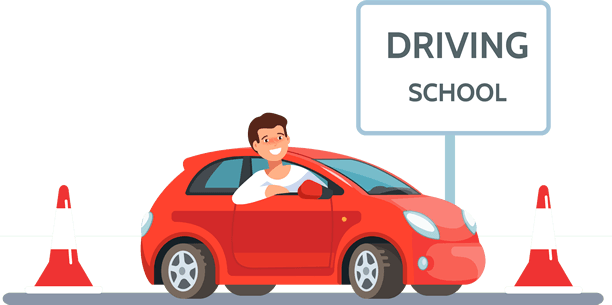 Benefits and Features of Our Insurance
Depending on your individual needs and circumstances you could find Short Term Insurance is more cost effective rather than paying for insurance when you're not learning to drive. Short Term policies allows gaps in cover and to top up as and when required.

It is important to consider both short term and annual policies with taking out Learner Driver Insurance. Please note, short term policies will become invalid and should be cancelled upon passing your practical driving test.

Flexible and Affordable

We offer cover from just £1.70* per day, and you can choose from 28 days to 4/8/12/16/20 and 24 weeks. With the ability to top up from just 7 days. *price excludes IPT and admin fees.

Choose Your Cover Level

Choose the cover level that suits you. Fully Comprehensive or Third Party Fire and Theft. See further down this page for more information.

Protected NCD

If you're taking out insurance to drive someone else's car, their no-claims discount is safe should you need to make a claim.
Manage Your Policy Through Our App
When you buy a policy, you can download our easy to use app to manage your insurance. Available on Android and iOS devices. You can make payments, top up your short term insurance and access your policy documents.

Get a Quote
Why Choose Us?
You have the flexibility to choose a cover that suits you and the option to insure your own, a friend's or family member's vehicle. We offer cover until you have passed your practical driving test and make it easy for you to cancel your policy from your personal online account.

Not Many Are So Highly Rated

We are rated 4.9 out of 5 on Trustpilot, which makes us one of the highest rated car insurance providers. Our teams are not given sales targets, they are rewarded for customer service and quality.

Award Winning Insurance

Collingwood won the 2019 Award for 'Customer Service Champion' at the Insurance Choice Awards and the DIA (Driving Instructors Association) award for Best Young/Learner Driver Insurance Provider, three years running.

Supporting Driver Development

We work with organisations such as the DIA (Driving Instructor Association) and MSA (The Motor Schools Association). We've also supported the "Big Learner Relay" for Children in Need, for the past five years.