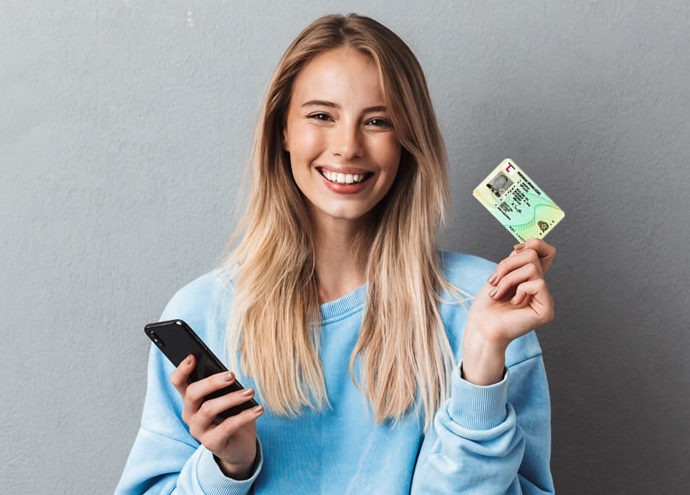 Last Updated on March 1, 2022
We've put together this handy guide on the most frequently asked questions about provisional driver's licences. We know that getting your provisional licence and using it to its full potential to pass your driving test is important to you, so this guide should put your mind at ease.
How much does a Provisional Licence Cost?
You can apply for your Provisional Licence online for £34 or by post for £43. It's important to watch out for unofficial websites as they charge a fee for doing the process for you.
I've Lost My Provisional Licence, What Should I do?
In the unfortunate event that you have lost, damaged or destroyed, your provisional driver's licence, you will need to contact the DVLA. You'll need to fulfil the below criteria in order to get a replacement.
be a resident of Great Britain (It's a different service you'll need if you're a resident of Northern Ireland)
Not be disqualified from driving for any reason
You'll need to pay a £20 fee to the DVLA
Provide your home addresses where you've lived for the last 3 years
Provide your full driving licence number, National Insurance number and passport number if you know them.
If your licence has been stolen, you will need to contact the police and if you find your lost licence at a later date and you already have a replacement, you'll need to send your old one back to the DVLA.
How Long Does a Provisional Licence Last? When Does it Expire?
Your provisional licence lasts until the day of your 70th birthday, so there is a long time before it actually expires. However, you will need to renew it every 10 years. As you can see, you'll have plenty of time to pass your driving test before it expires.
How do I Renew my Expired Provisional Licence?
Most learner drivers are eager to get started with lessons and pass their test, so renewing a provisional licence is a rare occurrence, especially considering it lasts 10 years! However, if you need to replace your provisional licence you'll need to renew it in exactly the same way as a full UK drivers licence.
To renew online, you need:
a valid UK passport
to be a resident of Great Britain – there's a different service in Northern Ireland
to pay £14 to the DVLA (there's no fee if you're over 70 or have a medical short period licence)
addresses of where you've lived over the last 3 years
Your National Insurance Number
Your expired driving licence (if you do not have your licence you must say why in your application)
to not be disqualified from driving
How Long Does a Provisional Licence Take to Get Delivered?
According to the DVLA it should take 1 week to be delivered upon successful application/renewal. However, the nature of postal services means there are sometimes delays. There can also be delays if the DVLA are particularly busy. Give yourself plenty of time if you need your licence to attend a theory or practical test. Have it in hand before booking.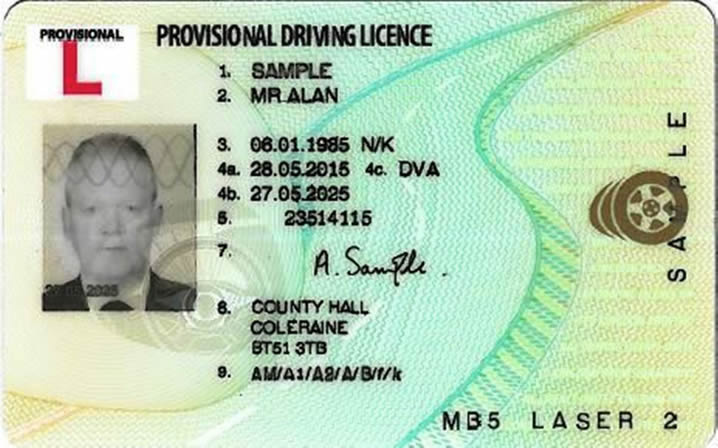 How Can You Get a Provisional Licence if You're a Foreign National?
Getting a UK provisional licence as a foreign national is slightly different. If you do not have a UK passport you will need to use the following documentation and process.
You must send the following documents:
You need proof that you have been living in the UK for the past 6 months (193 days)
a current and valid passport
a biometric residence permit (BRP) issued in the UK – formerly known as the identity card for foreign nationals
a European Union (EU) or European Economic Area (EEA) national identity card
a travel document
You must send the original document with your driving licence application.
If you do not have an EU or EEA passport, you'll need to send in a visa that proves you have permission to live in the UK. You're not allowed to use photocopies / replicas of documents, nor are you allowed to send laminated certificates and documents.
You can't even use certified copies, including those approved by the Royal Mail, so be sure to always provide original documentation. The whole process could take a month, so if you are considering travel, be sure to leave plenty of time to get your passport back from the DVLA.
What Are The Restrictions on a Provisional Licence?
Getting your provisional licence doesn't mean you can drive anywhere under any circumstances.
You must be accompanied by an adult aged 21 or over who has held a full driving licence for at least three years. The person accompanying you must also sit in the front passenger seat and be well enough to drive should the need arise. This means that if you think an older driver could rely on you as a provisional licence holder to give them a lift home from the pub or drive for them if they are tired, you're wrong.
You must display 'L' plates on the front and back of your vehicle (or a 'D' plate if you're based in Wales) and you can only drive on the motorway if you are accompanied by an approved driving instructor in a car fitted with dual controls. Learner drivers must never drive on the motorway in a single control vehicle. As a new driver who isn't used to driving at high speeds, it can be dangerous to risk motorway driving without the safety of dual controls.
Can I Get Car Insurance On a Provisional Licence?
Absolutely. Your provisional licence allows you to do private practice with a relative or friend, and as such, you will need learner driver insurance. See how our provisional insurance can help you get on the road. Our learner driver insurance runs side by side with the existing policy, so if you were to have a little bump in your parents car, their no claims bonus won't be affected.
*You should always be sure to check the official government guidance on Provisional Licences