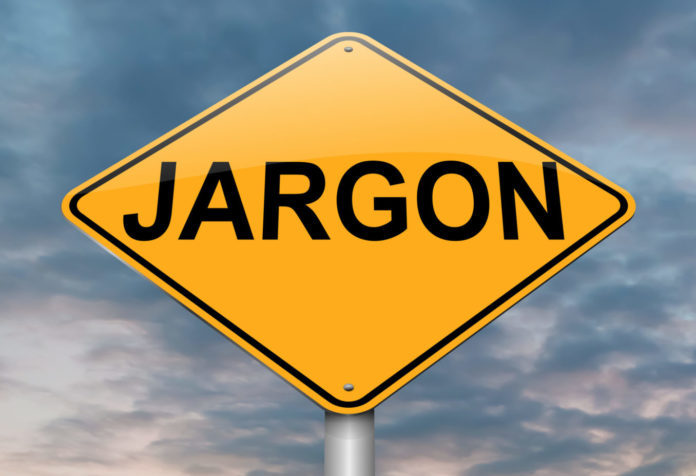 Last Updated on September 14, 2021
Both learning to drive and getting driving insurance can be a confusing time with so many new words and terms thrown at you at every turn.
Our Insurance Experts have put together this helpful jargon buster to break down a list of terms that you'll come across on your journey to becoming a qualified driver. In no time you'll be able to tell the difference between the DIA and the MID
A
Annual Cover – Annual cover is a type of policy in which the policyholder pays premiums and the insurer provides coverage for a full year. Full details of Collingwood Insurance Services Annual Learner Driver policies can be found here.
Additional Driver – An additional driver is an extra person that is added to an insurance policy who can then legally drive a car and is protected under the policy holders insurance.
B
Breakdown Cover – Breakdown cover is there to assist you out if your vehicle breaks down. If, for example your battery dies, your tyres puncture or you put the wrong type of fuel in your car, breakdown cover can assist so you are not left stranded.
C
Car Insurance Group – Most new cars are assigned to an insurance group – a rating between 1 and 50* that indicates the level of risk as seen by the insurers. Insurers take many factors into account when setting premiums but with all else being equal, the lower the group number the lower the insurance premium should be. This means that the insurance group can give you an idea of relative insurance costs when comparing different models.
Certificate of Motor Insurance – Of all the documentation issued by motor insurers, the Certificate of Motor Insurance is one of the most important documents. Its primary purpose is to provide evidence that at least the minimum level of insurance cover required by the Road Traffic Act is in place on a given vehicle.
Comprehensive Cover – Comprehensive cover, sometimes referred to as 'fully comp' is the highest level of insurance for your car. Comprehensive car insurance allows you to claim from your insurer for accidents that are deemed to be your fault, or when the fault of an accident can't be proved e.g. if you return to your car to find it has been damaged and the offender has driven off.
Courtesy Car – A courtesy car is a vehicle provided by a garage or repair shop for use while your car is being repaired. A courtesy car may be provided as standard on your car insurance policy, or you may need to purchase it as an optional extra. With Collingwood, this is only available on the comprehensive cover and subject to availability.
Collingwood New Driver Insurance – Black box insurance (sometimes called Telematics Insurance) is a type of insurance that uses a black box to assess various aspects of your driving.
The black box uses a range of technologies including smart motion sensors that measure acceleration, braking, swerving, and the number and length of journeys that you make to calculate a Driving Style score.
With Collingwood Blackbox Insurance your Driving Style score gives you the opportunity to earn rewards for driving safely and responsibly.
D
DIA – Driving Instructor Association – The Driving Instructors Association is the UK's largest professional body for driver, rider training & education. The DIA offers support, advice, professional development and training, lobbying and representation to trainers working across all vehicle and licence categories.
Driving Instructor – A Driving Instructor is a person who is hired by a new driver who is learning how to drive, or how to improve their skills. Finding the right driving instructor can sometimes be tricky, try our handy tool to find a fully qualified Approved Driving Instructor (ADI) near you.
We also have a helpful article that you can check out on how to find a good driving instructor.
Driving Licence Photocard – A driving licence photocard contains the licence holders image and signature in a card format.
Driving Tuition – Driving tuition is what a Driving Instructor provides and is what will help a new driver obtain their driver's license.
DVLA – The Driver and Vehicle Licensing Agency is an executive agency, sponsored by the Department for Transport and is responsible for maintaining a database of drivers in Great Britain and a database of vehicles for the entire United Kingdom.
The Driver and Vehicle Licensing Agency holds over 49 million driver records and more than 40 million vehicle records.
DVSA –The Driver and Vehicle Standards Agency, not to be confused with the Driver and Vehicle Licensing Agency (DVLA), is an executive agency, sponsored by the Department for Transport.
The Driver and Vehicle Standards Agency carry out driving tests, approve people to be driving instructors and MOT testers, carry out tests to make sure lorries and buses are safe to drive, carry out roadside checks on drivers and vehicles, and monitor vehicle recalls.
E
Excess – Insurance excess is the defined amount you agree to pay towards any claim you make. There are often two types of insurance excess, compulsory and voluntary. Compulsory excess is the value you must pay and is set by the insurer. Voluntary excess is the amount that you are willing to pay in addition to the compulsory excess.
F
Financial Conduct Authority (FCA) – The FCA is an independent UK non-governmental conduct regulator for over 58,000 financial services firms and financial markets. The FCA operate to ensure consumers get a fair deal.
Fully Comprehensive – Head to our Comprehensive Insurance section to find out more about this type of insurance.
I
Insurance Policy – An insurance policy is a contract that defines the obligations of both the insured and the insurer.
Insurance Policy Number – An insurance policy number is a unique number assigned to an insurance policy once you have purchased insurance.
Insurance Premium – The insurance premium is the amount that must be paid for a contract of insurance.
IPT – Insurance Premium Tax– Insurance Premium Tax is a government-introduced tax on insurance policies including car, home, travel and pet which every insurance provider has to charge.
Insurance Underwriter – An Insurance Underwriter is a professional who evaluates the risks when insuring assets and people and in turn establishes a price.
L
Learner Driver Insurance – Learner Driver Insurance is designed to sit alongside the existing insurance on the car that a learner driver will be learning to drive in. Depending on the policy, it should cover the learner driver when they are behind the wheel and when they are in their driving test.
You can find out more about Collingwood Learner Driver Insurance at the links below:
Annual Learner Driver Insurance
Short Term Learner Driver Insurance
M
MID – The Motor Insurance Database is the central record of all insured vehicles in the UK. It is managed by The Motor Insurance Bureau (MIB) and is used by the Police and the Driver and Vehicle Licensing Agency (DVLA) to enforce motor insurance laws.
N
No Claims Bonus (NCB) – A no-claims bonus (NCB), is a count of the number of years in which you haven't made a claim on your car insurance policy.
Named Driver Insurance – Named driver insurance is also known as additional driver insurance. This can allow somebody else to be covered with your insurance policy.
P
Pass Plus – Pass Plus is a practical training course (once you have passed your driving test) that takes at least 6 hours and is for drivers to improve their skills and drive more safely. Pass Plus may help you get a car insurance discount if you successfully complete the course.
Policyholder – A policyholder is a person or group in whose name an insurance policy is held.
Policy Documents – Policy documents will be provided by your insurance provider. If you are insured with Collingwood you will be able to download these at any time by logging into your account or via The Collingwood App.
Provisional Cover – Provisional cover is also known as learner driver insurance. Head to our Learner Driver Insurance section to find out more about this type of cover.
Protected No Claims Bonus (NCB) – A Protected No-Claims Bonus allows you to have a certain amount of "at fault" accidents without affecting the bonus. So if you have an accident, the NCB remains intact even if the insurer can't claim any costs back.
Private Practice – Private practice is getting more driving experience with a parent, friend or spouse (if they meet a specific criteria). Collingwood Learner Driver Insurance allows you to get that all important private practice.
Provisional Driving Licence – A provisional driving licence is an official document that gives you permission to drive on the UK roads (excluding motorways), whilst under the supervision of your driving instructor or another driver who is over the age of 21 and has held a valid driving licence for 3 or more years. You must be insured on the vehicle you drive, we offer learner driver insurance.
Practical Driving Test – A practical driving test is taken with the DVSA to make sure you can drive safely while following The Highway Code. Your learner driver insurance policy will be invalid as soon as you pass your practical driving test as you are no longer classed as a learner driver.
R
Remaining Cover – Remaining cover is the remaining number of days until your insurance policy ends.
Registered Keeper – The registered keeper is the person responsible for taxing the vehicle, insuring it and ensuring it has an MOT and any services.
S
Short-term Insurance – Short term insurance varies depending on the insurer. Here at Collingwood, our short-term policies start from 28 days with the ability to top up from just 7 days. You can cover yourself to drive your own car or someone else's.
SORN – Statutory Off Road Notification – A Statutory Off Road Notification (SORN) must be made when you take a vehicle 'off the road' and you wish to stop both taxing and insuring your vehicle. Head to the government website to find out more about when you need to make a SORN.
T
Third-Party Fire & Theft – Third party fire and theft insurance covers you for any damage caused to a third party or their property if you are involved in an incident. However, it covers your own car if it's damaged by fire or stolen.
Third-Party – Third Party Insurance is the minimum amount of cover you can get. It only covers damages for other vehicles, properties and people in an event of an accident that was deemed to be your fault. Your passengers will also be covered.
Telematics – Telematics is often referred to as Black Box Insurance. Head to our Black Box Insurance section to find out more about this type of insurance.
U
Underwriting Criteria – Underwriting criteria is a set of standards and guidelines that determine risk exposure and help establish an insurance premium that needs to be charged to insure a person and a vehicle.