Log In
To
gain 24/7 access to "Your Referrals" please log into www.collingwoodinstructors.co.uk
with your username and password, by pressing the log in button circled
below.


Next, you will see the log in screen which will ask for your
username and password that you created when joining the scheme. If you have forgotten
any information, there is a username reminder and password reset option.

Once logged
on you will notice sections on the top of your page showing Web Banners, click this link to access
all the different types of web banners available.

This will then open up a page as shown below showing the different types of links that can be added to websites and social media.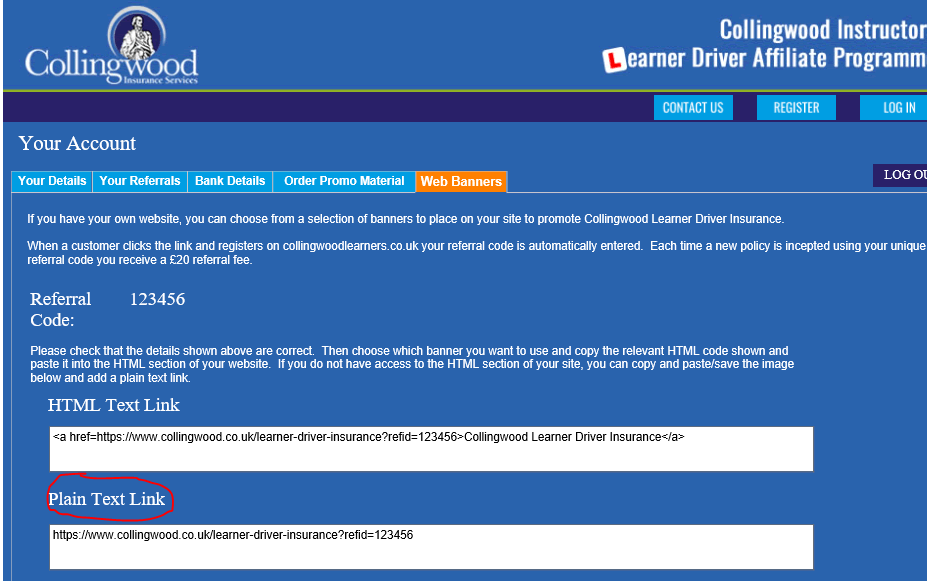 The circled option is what you will need to copy to your
social media (plain text link) when sharing. 
The benefit of this is that your pupils can see your social media post and click the link directing them to our quote screen, automatically inputting your referral code.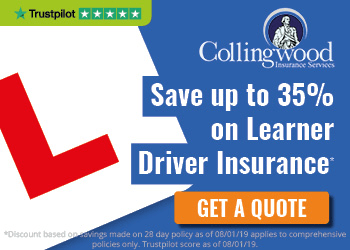 We can prepare a Social Media Post for You Too
If you find this process too difficult, we would be happy to prepare a social media post for you. Simply email instructors@collingwoodco.uk to request assistance.